Windows Repair & Installation
Whether you are a business or an individual looking to fix your windows computer, you can trust us to take care of all your needs. We understand that computers make our lives and business much easier and when they are not working the way they are supposed to, it can become a bit of hassle. Our aim is to offer outstanding service to troubleshoot and repair your computer. Our certified staff will pay attention to your needs and offer you the best consultation and advice on managing your computer well.
Below are some of the services we provide:
Reset Registry Permissions

Repair Boot Sequence

Start-up Repair/ Boot up

Internet Connection Problems

Driver Installation

Registry Fix

Sound Repair

Repair Windows Firewall

Repair Internet Explorer

Reinstall Operating System

Windows Activation issues
Remove Virus and Malware

System Backup and Restore

Data Backup and Recovery

Repair Power Supply

Motherboard Repair

Hardware Repair

Repair Winsock & DNS Cache

Remove Temp Files

Repair Windows Updates

Repair CD/DVD Missing/Not Working

Cloud Backup
Notebook Won't Startup or No Power
If you turn on your laptop computer and it does not power on at all, It uncommon to run into PC problems, all booting issues solved here.
Abnormal Functioning OS
If the Window/Mac operating system or other software is either unresponsive or is starting up, contact us for a quick repair estimate.
Laptop Blue Screen of Death Repair
The blue screen of death or BSOD is always an unwelcome sight. BSODs appear when Microsoft Windows encounters a critical error.
Laptop Hard Disk Failure Message
Is your notebook shows HARDWARE_DISK Failure appears after startup or boot. it's time change your OS/HDD, Contact us today.
Laptop Black/Blank Screen at Boot
We'll look at some things that can cause a black or blank screen in your laptop computer, our technicians resolve all no boot issues.
Missing Operating System
If notebook computer showing missing Operating System error on black screen on start up. bring it to us, we repair it with in no time.

Frequently asked questions
Question: Why does my laptop computer get stuck at Please Wait and fail to boot up?
Answer: The problem can be caused due to many reasons. Just give us a call and we can troubleshoot it in hardly no time.
Question: What is startup repair? What if startup repair cannot fix my problem?
Answer: It is windows recovery tool that fixes specific system starting problems. No issues, if it cannot be fixed by startup repair, just bring it to us and we can fix all your problems in best prices.
Question: How to restore the system to factory default settings if I can't enter the system?
Answer: Just give a call to us and we can restore your system and can recover all your files as well.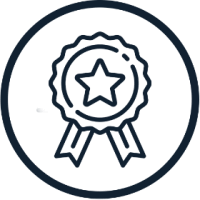 Quality Service
We make sure your experience with us is as awesome as you hoped for
Professional Staff
Professionals who are well-trained, skilled, and knowledgeable.
Fast Service
We will get your devices working well and looking good in no time!
Why Choose Us?
Our Technicians have decades of experience in the information Technology Industry. We know cost and fast repairs are important to you. That's why we offer:
Free Quotes to diagnose issue
We are on call Monday to Saturday!
No Need to send your computer out, we can send technicians to you!
No call out fees
No fix no fee policy
Efficient service without the Jargon!
We are Microsoft and Apple Certified
24–48 hour service turn-around time*
4.8 rating on Word of Mouth and Google
*Service time subject to the type of technical issue and may be longer if hardware parts required