Computer Upgrades
Whether your PC needs for memory RAM or your Windows Operating System needs an upgrade, we can help! Is your computer running slow? are you running out of storage space? is your windows out of date? If so, bring your computer or laptop to us for a free checkup. We will give you the right upgrade recommendations to ensure your pc runs smooth and fast. Most Common Upgrades: Memory (Ram) Hard Drive (SSD) or Graphics card (GPU) Upgrade for Windows Operating system.
Price list for Computer Upgrades
| | Creative Computers | Every Last Byte | One Click PC |
| --- | --- | --- | --- |
| Memory (RAM) | Call | n/a | n/a |
| Graphics card (GPU) | Call | n/a | n/a |
| Hard Disk Drive (SSD, M.2, SATA) | Call | n/a | n/a |
| Power supply | Call | n/a | n/a |
| CPU Water cooling kit | Call | n/a | n/a |
| Logic board upgrade | Call | n/a | n/a |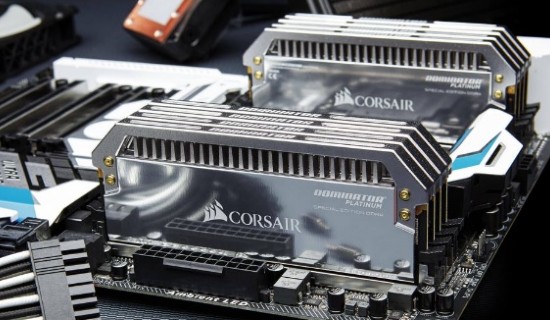 Memory (RAM)
RAM or memory upgrades can increase not only the capacity of your working memory but also the speed in which the RAM communicates with other components on the board. Ram upgrades are limited to the motherboards capabilities but can make your PC seem very fast if room allows.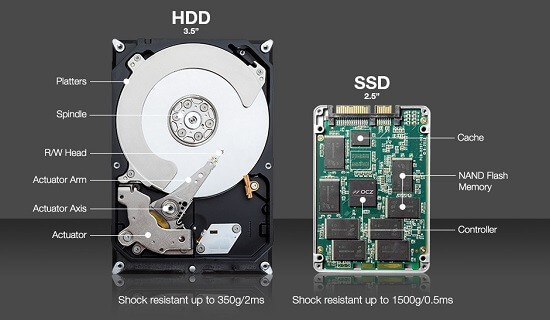 Hard Drives
There are two main reasons to upgrade a hard drive on your Laptop or PC. Firstly, you can add more storage space for photos and files etc. Secondly you can increase the speed in which the hard drive transfers data to and from memory.
Graphic Cards
Modern Graphic Cards often come with large amounts of memory built in therefore freeing up your RAM. This brings great benefits to gaming, business, and home user systems. Upgrading your graphics card will give a performance boost in buffering videos and drawing graphics to your screen.
Motherboards
When your motherboard has been upgraded to the max it is time to consider a new one! Many of the components you already have may be migrated to the new board. This is not always possible but with foresight an upgrade plan should allow for this occasion. Motherboard upgrades allow for even more capacity and abilities.
Processors
As long as your motherboard and BIOS allows your processor to be upgraded then system performance will be enhanced by an upgrade. For speed to be increased depends on the speed of other components on the board such as the RAM. A processor upgrade can be an expensive venture and involve upgrading other components such as the motherboard and cooling system.
PC Fans & Coolers
The more your PC works the more heat is created which in turn can lead to freezing and erratic behavior. The only answer is to tune the cooling system on your PC. This can include fans, gas, and liquid cooled systems. Cooling a PC correctly when overclocking is vital for success!
Power Supplies
Adding new computer parts or upgrading computer parts can lead to more wattage or amps being required. This leads to strange system errors such as spontaneous rebooting. We can test your system and advise when your power supply is a necessary upgrade. Another reason to upgrade your computers power supply is noise. Often better designed units are very quiet and have a higher economic efficiency.
Sound Cards
Sound is a personal experience and there are many reasons to upgrade. For musicians it may be clarity and precision, for movie buffs it could be features such as surround sound. A superior sound card will make recording higher clarity too. Some sound cards allow you to connect to your HI-FI system for a deeper experience.
PC Tower Units
If your tower unit has become crowded, then upgrading may be the next option. If a larger unit is available, then you can open yourself up to more components in the future and perhaps get a fancy unit at the same time. A good tower case will give better cooling abilities too!
Frequently Asked Questions
Q. Can you change or upgrade my hard drive as it's no longer recognized?
Yes, this error means your hard drive has become faulty and has failed. Depending on the age of your computer, we will recommend installing a new hard drive and re-installing windows. If you do not have any backups of your files, we can also provide data recovery services to recover your precious family photos and documents.
Q. I have built a PC myself, and its suddenly stopped working, can you assist?
Yes, we have experience with all brands and custom computers. One of our technicians would need to assess the computer first, so we can pinpoint the cause of the problem. Please contact us to organize a technician to assess and repair your computer.
Q. My Computer is failing to boot, can you help?
Yes, this means that there is a serious software or hardware fault. Please contact us so we can diagnose and repair the issue.
Q. My hard drive has failed, I would like a new SSD installed and Windows 11. Can you install this for me?
Yes, we can install a super-fast SSD hard drive and re-install Windows 11. We can also setup your emails, Microsoft Office 365, backups, and anti-virus software.
Q. How much faster is an SSD hard drive versus a traditional mechanical hard drive?
An SSD hard drive is usually between three to five times faster than a mechanical drive.
Q. Do SSD hard drives wear out like standard mechanical hard drives?
No, SSD hard drives never slow down or wear out, as they have no moving parts.
Q. I need help purchasing a new computer, can you help?
Yes, we can guide you on purchasing the right computer for your needs. Please contact us so we can have a chat about your computer needs and advise you on a suitable model.
Built by Professionals
Assistance & Support
Extreme Testing
Name-Brand Quality Parts
Year Warranty*

Why Choose Us?
Our Technicians have decades of experience in the information Technology Industry. We know cost and fast repairs are important to you. That's why we offer:
Free Quotes to diagnose issue
We are on call Monday to Saturday!
No Need to send your computer out, we can send technicians to you!
No call out fees
No fix no fee policy
Efficient service without the Jargon!
We are Microsoft and Apple Certified
24–48 hour service turn-around time*
4.8 rating on Word of Mouth and Google
*Service time subject to the type of technical issue and may be longer if hardware parts required
Ready to get started?
Contact us today for your free quote!