Laptop Keyboard Repair
Is your keyboard losing function? Come to Creative Computers today for the most affordable laptop keyboard replacement in Noble Park! Experience the component level expertise that sets us apart from other services. Don't have your laptop sent off to a repair depot for weeks at a time!
Visit Creative Computers six days a week! We provide the lowest rates in the area and free while you wait estimates. We will examine your keyboard to see if repair is possible, and if not, we will replace your entire keyboard with an OEM replacement. Don't be stuck with low quality repairs.
| | Creative Computers | Every Last Byte | One Click PC |
| --- | --- | --- | --- |
| Laptop Keyboard Replacement | $145+ | ~$300 | ~$300 |
*Price may vary depending on the model, year, and location. Call 0433 136 255 for details.
Our prices are the lowest in the area because we believe everyone deserves fair rates. The keyboard is one of the most important components of any computer. Without being able to type, how can students finish their essays? How would you be able to send that time sensitive e-mail? There are programs that allow you to remap your keyboard, but those are simply temporary fixes. At Creative Computers we will provide laptop keyboard replacement in as fast as a couple hours! If we don't have your existing component in stock, we will quickly provide a replacement.
You can bring your laptop into our offices, or ship it in. Options like this exemplify why we're the best source for device repair in the area. For over 20 years we've provided fast, affordable repair that has placed the customer's need first. If your repair isn't same day service, we will keep communication with you via phone, e-mail and text notifications. Other services may copy our theme, but they can't copy the respect we've earned throughout our time as the best laptop keyboard repair service in the south east area.
Understanding how a keyboard loses function starts with understanding the actual functionality of a keyboard:
Laptop keyboards have a board full of rubber cups (providing the "spring sensation of the keyboard"), key retainer clips (the hinges that keep the key cap on the board), and key caps (the labels that identify buttons) that lay together to form the keyboard. If one of these internal components loses function, it can start a chain reaction process that will eventually result in the need for laptop keyboard replacement.
All laptop brand keyboards available including Apple, HP, Dell, Lenovo, Acer, Asus, Samsung, Toshiba, and Sony VAIO

MacBook Keyboard
Affordable and efficient MacBook keyboard replacement in Noble Park. We do Mac Keyboard replacement and repair, upgrades and more.
Dell Keyboard
Does your Dell Inspiron deliver keyboard problems such as faulty, damaged, or missing keys? Does it type improperly or enters wrong characters?
Lenovo Keyboard
Visit our store and we can often fit while you wait or arrange for a technician to visit your home to replace the Lenovo keyboard.
HP Keyboard
Fast, Reliable HP Keyboard Repair and Replacement Service for HP users Keyboard Problem? Choose us for your Repair Services.
Asus Keyboard
Is your laptop keyboard not working? Got a few bad keys? Stop in for an Asus notebook keyboard replacement fix at our computer shop.

Why choose us to fix your computer?
We work with all models.
Free on spot diagnostics and estimates.
Experienced, qualified, and reliable technicians.
Only original and certified parts.
Affordable price and quality service.
Convenient location – right next to a NEW Train station.
If your device is in need of repair, then we are the people that you need to visit. No matter what type of service that you need for any device, we can fix almost any device. All our Laptop Repairs are done on site. We offer fast service as well as affordable prices to fix almost any issue your laptop could experience. We specialize in the same day repairs and work with all makes and models.
Laptop Keyboard Common Problems that we solve at our Store
We specialize in the same day repairs and work with all makes and models.
We offer fast service as well as affordable prices to fix almost any issue your laptop could experience. For fast notebook keyboard repair in Noble Park, Melbourne.
Backlit not working
Replace the inverter board and most likely it will fix your laptop backlit keyboard problem, probably the backlight LED is bad.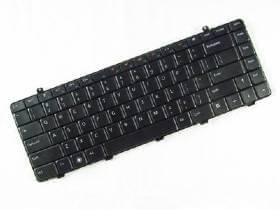 Keyboard buttons not working
When the keys on a keyboard don't work, it's usually due to mechanical failure, if this is the case, the keyboard needs to be replaced.
Notebook Keyboard not working
Your laptop keyboard doesn't work. Or maybe a few keys stopped working. We can fix all of your laptop key board issues.
Keyboard automatically typing
Any Keyboard auto typing issues solved within no time, we can repair or replace any laptop internal keypad issues.
Keyboard stopped working
If you're using a notebook and the keyboard is not working, the issue may be due to a loose or bad connection on the motherboard.
Keyboard malfunction
Notebook Keyboard malfunctioning after installing any Windows Operating System, This can be fixed withing no time
Keyboard misbehaving
Is your laptop keyboard mistyping / misbehaving, Contact Creative Computers 15 Ian Street Noble Park
Keyboard keys missing
Missing a Laptop Key? Shop Now for Genuine Keyboard Key Replacements. We Sell Laptop Keys for All Brands at Reasonable Prices.
Some Keys Not Working
Laptop keys are sticky? Incorrect keys are inputted when typing? Just prefer to have a brand-new keyboard. Contact Creative Computers
If you can't wait to buy it online, visit Creative Computers and get it straight away!
If you would like to drop off or collect a heavy or bulky item, you can pull up outside our side door in Ian Street, and either ring the doorbell, or call us on 0433 136 255 via your mobile. We will be happy to send someone out to help assist you.
100% customer satisfaction
Some shops hide their managers or the owner so if you have a problem with the service you cannot be properly helped. Both the owner and manager are always willing to help and give you the best possible service.
Customer service like no other
We promise you the best customer service – no matter how large or small the job.
That you will always receive HONEST diagnostics
Many shops will make up a problem if they cannot find one or say you have bad parts when you don't. Creative Computers always returns the defective part to you, so you know it was replaced and we strive to treat everyone like family.