Computer Setup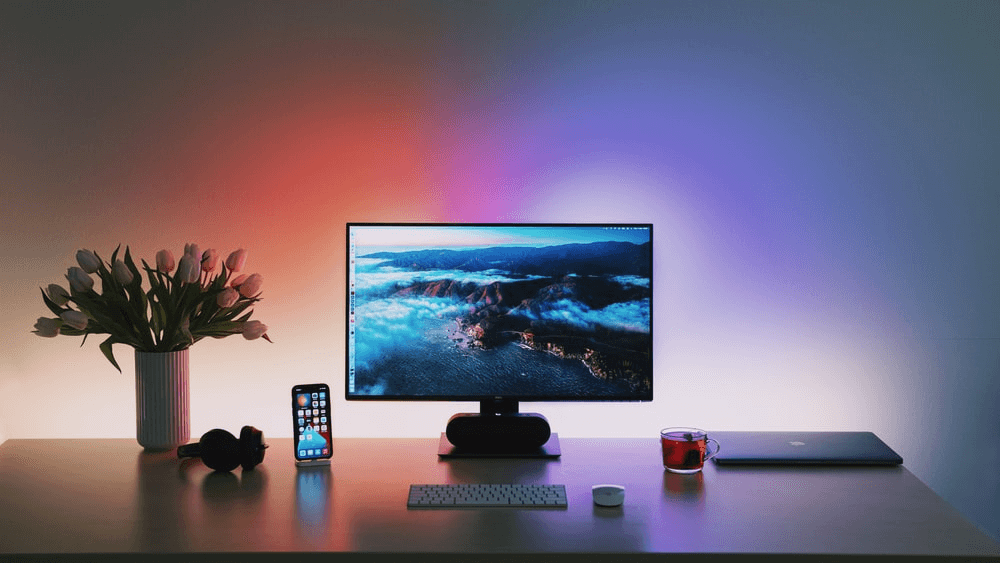 So, you have finally decided to purchase a new desktop computer, or a laptop and you need a hand to set it up. This might seem to be an overwhelming and complicated task for you to do on your own. Creative Computers is always at your service to help you on your every computer service needs. Whether it is physical computer setup or applications and software setup, we are always here to help.
Just give us a call at 0433 136 255 We'll come out to you and setup your new machine on-site, where you want it and how you want it. Creative Computers is open 6 days a week.
Most of our computer setup only takes 1 to 2 hours to complete and you will be enjoying your new machine the way you want it in no time. Our experts will make sure that your new computer is handled with utmost care during the setup process.
Our expert computer setup service includes:
Most affordable and efficient computer setup anywhere in Melbourne's South East.
Complete the standard setup within 1 to 2 hours.
Provide expert information throughout the setup process.
We offer support and expert advice in selecting a well-ventilated area for your computer with good airflow to prevent your machine from overheating.
Well organized cable management.
Expertise in all computer brands both old and new.
Complete computer setup including the peripherals that comes along with your machine such as printer, scanner, webcam, and speakers.
We extend our service not only on the physical setup of your machine but also with the software and application setup that you need before you can use your computer.
For those who are interested which exact brands we stock here is a list of some of the most common brands we use on a daily basis.
Intel
Crucial
Nvidia
Gigabyte
ASRock
Seagate
Samsung
Cooler Master
What if Computer Repairs are not an Option?
GAMING PC
Whether you're looking for the ultimate gaming PC to play all the latest and great games on max settings, or just something basic to get you by in that one game that's your favorite, these are the machines for you.
WORKSTATION
From CAD work to machine learning, audio production, video editing & everything in between, our custom workstations come packed pull of the latest multi-threaded CPUs, high speed memory & quadro GPUs.
HOME & OFFICE
Get exactly what you need with a custom system tailored to your needs! The perfect balance of performance / price with top shelf quality and reliability. Perfect for any home or general office application.
INDUSTRY PARTNERS
Teaming up with the biggest names in the PC hardware industry to provide you the latest and greatest in quality, performance, reliability and service. If it's not a top tier product, we don't use it!
Frequently Asked Questions :
Can you setup my new computer for me? I am not tech savvy and need an expert.
Sure, most of our clients are not tech savvy and we can help setup your new PC, Laptop, iMac or MacBook for you and install your emails, Office 365, setup your wireless printer, transfer files from an old computer, setup backups, and teach you how to use your new computer.
I would like help setting up dual monitors and setting up my printer as it won't connect to my network.
We have a lot of experience setting up dual screens for home office and business use. We need to make sure you have a compatible graphics card and your monitors have the correct outputs. We can also setup your printer on your wired or wireless network. We have experience with basic printers all the way up to complex business printers.
I need help purchasing a new computer, can you help?
Yes, we can guide you on purchasing the right computer for your needs. Please contact us so we can have a chat about your computer needs and advise you on a suitable model.
After you setup my new computer, can you wipe and dispose of my old computer?
Yes, we can take away your old computer, wipe the internal hard drive with special, military-grade wiping software and dispose of your old computer for recycling, so it doesn't end up in landfill.
How long will my repair/service take?
We repair most faults within same days, we also offer a 24-hour priority service (subject to availability of parts if needed). If we need to order parts, then we can normally get these next day delivery. We realise how difficult being without your computer can be and we will always try to get it back to you as quickly as possible.
At Creative Computers
We always offer a straight forward process and we don't like to keep you waiting. Creative Computers will help you start smart. Save yourself from hassles – call us at 0433 136 255 and we will setup your computer for you.

Built by Professionals
Assistance & Support
Extreme Testing
Name-Brand Quality Parts
2 Year Warranty
Why Choose Us?
Our Technicians have decades of experience in the information Technology Industry. We know cost and fast repairs are important to you. That's why we offer:
Free Quotes to diagnose issue
We are on call Monday to Saturday!
No Need to send your computer out, we can send technicians to you!
No call out fees
No fix no fee policy
Efficient service without the Jargon!
We are Microsoft and Apple Certified
24–48 hour service turn-around time*
4.8 rating on Word of Mouth and Google
*Service time subject to the type of technical issue and may be longer if hardware parts required