Laptop Repair Services
Are you having laptop or notebook issues? No problem! we can help you right here right now. We offer the best laptop repair services with 100% satisfaction guaranteed. Our Certified Computer Techs will diagnose and fix any issues. No fix No fee.
We have the experience and right tools to fix and diagnose any laptop problems you may be experiencing. We fix software and hardware issues. Most common laptop problems we see are: Virus/ Malware Removal, Software Errors, Windows Errors, Cracked or Broken Laptop Screens, No Power or Dead Motherboards, Bad or Broken Charging Ports, no boot, Black Screen, White Screen, Laptop Overheating, Laptop Restarting, Corrupted Operating System, Blue Screens, Email Problems, Defective Keyboard, Defective Wireless card, Slow Laptop, Password Removal, Data Recovery, Data Back Up, Laptop Tune Up and many more…
Price list for Laptop Repair
| | Creative Computers | Every Last Byte | One Click PC |
| --- | --- | --- | --- |
| Laptop Screen repair | Call | n/a | n/a |
| Keyboard Replacement | Call | n/a | n/a |
| OS installs and repairs | Call | n/a | n/a |
| Virus Removal | Call | n/a | n/a |
When you run into a problem with your laptop, you want an experienced professional laptop repair technician who can quickly diagnose the repair the problem. At Creative Computers, we guarantee our laptop repair services will meet or exceed your expectations of quality and speed. Visit out store today in Noble Park!
We offer quick and professional Laptop repairs, so you can drop off your laptop and relax knowing you have the best techs on the job. We have been saving laptops for over 20 years, and our technicians have decades of combined experience. Call our laptop repair shop today (03) 9546 0199.
We have expert technicians who are equipped to meet any laptop repair needs such as screen repairs, hard drive replacements, hinge repairs, and more. When you need your laptop repaired, we understand you want the most reliable and affordable service.
We have exceptional customer satisfaction and a great reputation for providing excellent repairs, Creative Computers is the laptop repair store that Noble Park people trusts.
Why Choose Creative Computers for Your Laptop Repairs?
The laptop repairs that we see in our store can range from laptop screen repairs, keyboard replacements, battery replacements and more much more.
At Creative Computers we do it all. Often the most important part of our work is diagnosing the problem. Our laptop repair technicians have the proper tools in our store necessary to diagnose all the hardware and software on your laptop and pinpoint the issue.
The best choice you can make when your laptop breaks is to call our experienced technicians. We make the best out of bad situations and will do everything necessary to get your laptop back up and running in no time. Call our shop today (03)95460199
Motherboard Repair
All Laptop Motherboard Repairing services. Repair, MacBook, Laptop Motherboard Replacement at the best price.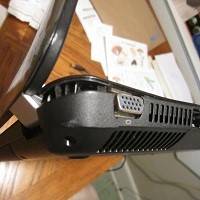 Hinge Repair
Repair broken hinges of a laptop screen. laptop hinge repair for All laptop brands. Repair a Broken Laptop Hinges.
Overheating Repair
Get Laptop Overheating Problem Solution at Home / Office in Noble Park. Just Call Our Expert Technician
Dc Jack Repair
We repair DC Jacks to a higher standard than the manufacturers. If your laptop is having problems charging, it might be the power jack.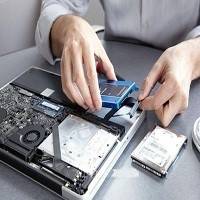 HDD Repair
We are providing Hard Disk (HDD) Replacement service in Laptop Repair Center. Laptop Hard Disk Repair Service in Noble Park.
BGA Repair
Laptop BGA Chip Re-balling Services in Noble Park. Faster Notebook BGA Replacement Services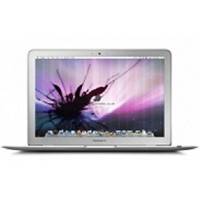 LCD Screen Repair
We are providing doorstep Laptop repair services in Noble Park, including repair for broken screen at your doorstep.
Keyboard Repair
Missing keyboard keys can make it difficult to work on a laptop, hence a simple solution is keyboard repair and replacement.
Software Repair
We fix Laptop hardware / software related issues, Our Technician Can Repair / Fix: Hardware, Software, and any other Issue.

Our techs are highly trained to repair hardware laptop problems. Most common laptop hardware repairs are: Motherboard Repairs, Hard Drive Replacements, Wi-Fi Card Replacements, Black Screen, Laptop Shutting Down and much more!
We Fix All Kinds Of Laptops & Computers
We will diagnose your laptop on the spot and provide a free estimate, so you can decide how much you want to spend on fixing your Laptop, MacBook, or Chromebook repair before you commit to anything. Here are just some of the services we provide at Creative Computers:
Not Starting / Booting Up
Slow performance or Unresponsive
Spinning Ball / Circle
Mac OS X Updates and Upgrades
Virus and Malware Removal
Motherboard / Logic Board Faults
MacBook Trackpad Repair
MacBook Liquid Damage
MacBook Data Recovery
Power Supply Replacement
Cracked Screen / Glass
Hard Drive, RAM Replacement or Upgrade
Keyboard
Email, Internet connectivity issues
MacBook Battery Replacement
Physical Damage Repairs
Much more…
Frequently Asked Questions
My laptop will not turn on, can you help?
If your laptop does not turn on this can be caused by a number of issues, including faulty battery, damaged DC jack adapter or power cable, motherboard issues, faulty hard drives, memory issues or software issues.
Is It Cheaper to Repair or Replace a Laptop Computer?
We often get questions like if it is worth it to replace a laptop screen or bin it and get a new one. A new laptop would set you back a thousand or more AUD for a intermediate level, but a screen replacement is way cheaper than that. What's more, the screen replacement is often of the same quality as the one we are replacing and comes with a warranty. The same applies to most other problems you might have with your current laptop.
I am getting a random blue screen on my laptop: can you fix this?
A blue screen error (also known as the Blue Screen of Death) on a laptop is a common fault that occurs when your laptop has had a serious hardware failure.
The port on my laptop for charging is busted and needs replacing. Is this something you can help with?
Yes, we can repair your faulty DC jack in your laptop. Do not attempt to repair this yourself as you may damage your laptop.
Can You Fix a Slow Laptop?
A slow laptop can be fixed by upgrading performance components such as RAM, the CPU and storage. Any virus/Malware related throttling can be fixed too.
Do you sell replacement laptop batteries?
Yes, we do sell brand new laptop batteries. Give us a call, as we will need the brand and model number of your laptop.
What is startup repair? What if startup repair cannot fix my problem?
It is windows recovery tool that fixes specific system starting problems. No issues, if it cannot be fixed by startup repair, just bring it to us and we can fix all your problems in best prices.
Why does my laptop computer get stuck at Please Wait and fail to boot up?
Answer: The problem can be caused due to many reasons. Just give us a call and we can troubleshoot it in hardly few time.
APPLE, HP, ASUS, LENOVO, DELL, ACER, TOSHIBA, SAMSUNG, MICROSOFT, FUJITSU, RAZER, MSI, HUAWEI, SONY, XIAOMI
Laptop Brands We Can Repair





Why Choose Us?
Our Technicians have decades of experience in the information Technology Industry. We know cost and fast repairs are important to you. That's why we offer:
Free Quotes to diagnose issue
We are on call Monday to Saturday!
No Need to send your computer out, we can send technicians to you!
No call out fees
No fix no fee policy
Efficient service without the Jargon!
We are Microsoft and Apple Certified
24–48 hour service turn-around time*
4.8 rating on Word of Mouth and Google
*Service time subject to the type of technical issue and may be longer if hardware parts required
Ready to get started?
Contact us today for your free quote!