Transfer Data & Settings
If you purchase a new computer or decide to start using a different computer, you may want to transfer all your previously saved or downloaded data to your new device. You could spend hours ensuring that all your important data has been copied to your new device or you can have us copy all your data for you!
Transferring data to a new computer (or an external drive) is a flat rate of $65. If you purchase a new desktop computer from us, we will transfer data from your old computer free!
What's Included In A Data Transfer?
Data transfers include collecting the personal data under all user accounts as well as any public shared data that was being shared between accounts. If you are storing data in the c: directory or use software that uses databases such as QuickBooks, MYOB, or cashflow Manager please inform your technician to ensure all files needed are copied.
Transferring data does not include the transfer of programs all programs that you wish to use on your new computer or device will need to be installed. You will need the original software and any license keys that may be required to activate your software.
If your old computer has software that you can't locate you can ask us for assistance in attempting to locate and recover the necessary information required to install your software on your new device – additional fees may apply.
Computer Data Transfer Services
Some of our Data Transfer Services we provide include
| | |
| --- | --- |
| New Computer Data Transfer Service | Desktop Computer Data Transfer Service |
| Computer Data Cloning and Transfer Service | Computer Hard Disk Drive Data Transfer Service |
| Windows Computer Data Transfer Service | Computer Solid State Drive Data Transfer Service |
| Apple Computer Data Transfer Service | Computer Blue Screen Data Transfer Service |
| Windows Computer to Apple Mac Data Transfer Service | Computer Flashing Question Mark Folder Data Transfer Service |
| Dead Computer Data Transfer Service | Old Media to New Media Data Transfer Service |
| Computer Not Turning on Data Transfer Service | Slow Computer Data Transfer Service |
| Laptop Computer Data Transfer Service | |
Data Cloning and Transfer Service
There is a difference between data migration or transfer and data cloning service. Cloning your data would be like exactly duplicating the contents of your data and transferring into the destination as the exact duplicate of your data. Your data might include text, video, pictures, applications, settings, extensions, emails and so on. Whereas data migration means to transfer just the important pictures, documents, or videos. If you're getting a new computer or wanting to transfer your files exactly how they were in your old computer or storage media, then Creative Computers can help you get that done. Give us a call today to understand the data cloning procedure.
Data Transfer Different OS Service
Are you using an Apple computer and want to migrate your data to a windows PC or do you want to transfer your data from a windows computer to your Apple device? We understand that it can be a complicated process for data migration that uses different operating system. Don't worry, our data transfer experts are here to help you. We provide data transfer, migration and cloning services for all windows and apple mac computers.
Software Issues Data Transfer Service
If your computer has software issues like blue screen error code on the screen or flashing question mark folder or viruses or malware on your computer then you might not be able to access your data. Don't worry our certified experts can help you with data backup and transfer. We fix all software issues and hardware issues and also provide data recovery and migration services. Let us know if you want to fix your computer or just retrieve your data from your computer and we can help you out accordingly.
Dead Computer Data Transfer Service
Do you have a computer that's not turning on or booting? Sometimes it would be worth it to get your data recovered and backed up and transferred to a new storage or computer rather than fix your computer. Bring your device to Creative Computers or call our certified technicians for data transfer service on your Dead Computer and we can come to you and transfer your data from the dead computer to the storage of your choice after determining no issues with the hard drive.
CRACKED SCREENS
Smashed Screen or Cracked screen, whatever you call it we can have you fixed and up and running in no time. Full screen replacement for 99% of all makes of models of Laptop/Notebook done same day.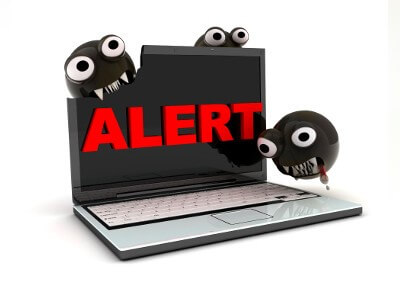 VIRUS REMOVAL
Malware, spyware, Pup's and scam ware all slow down our computers, cause crashes and at worst try to steal our identities or hard-earned cash!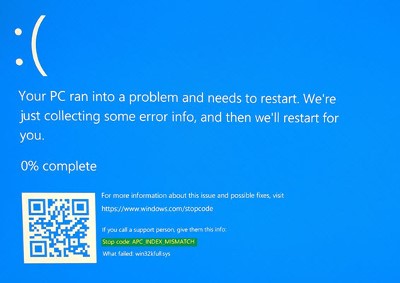 WINDOWS STOP ERRORS
BSOD's, officially called Stop Errors are Windows system crashes. They are triggered when the Operating system reaches a condition whereby continuing will cause damage to files, so it stops the entire PC. Is your Windows PC telling you things have gone wrong!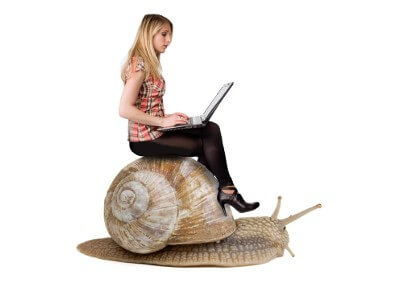 SUDDEN SLOW DOWN
If your Windows PC has suddenly slowed down it may be a sign you need to have your hard drive checked out. (And that you need to ensure you have an up to date backup! – Contact us for some free advice in Plain English.)
Why Choose Us?
Our Technicians have decades of experience in the information Technology Industry. We know cost and fast repairs are important to you. That's why we offer:
Free Quotes to diagnose issue
We are on call Monday to Saturday!
No Need to send your computer out, we can send technicians to you!
No call out fees
No fix no fee policy
Efficient service without the Jargon!
We are Microsoft and Apple Certified
24–48 hour service turn-around time*
4.8 rating on Word of Mouth and Google
*Service time subject to the type of technical issue and may be longer if hardware parts required