Online Remote Computer Support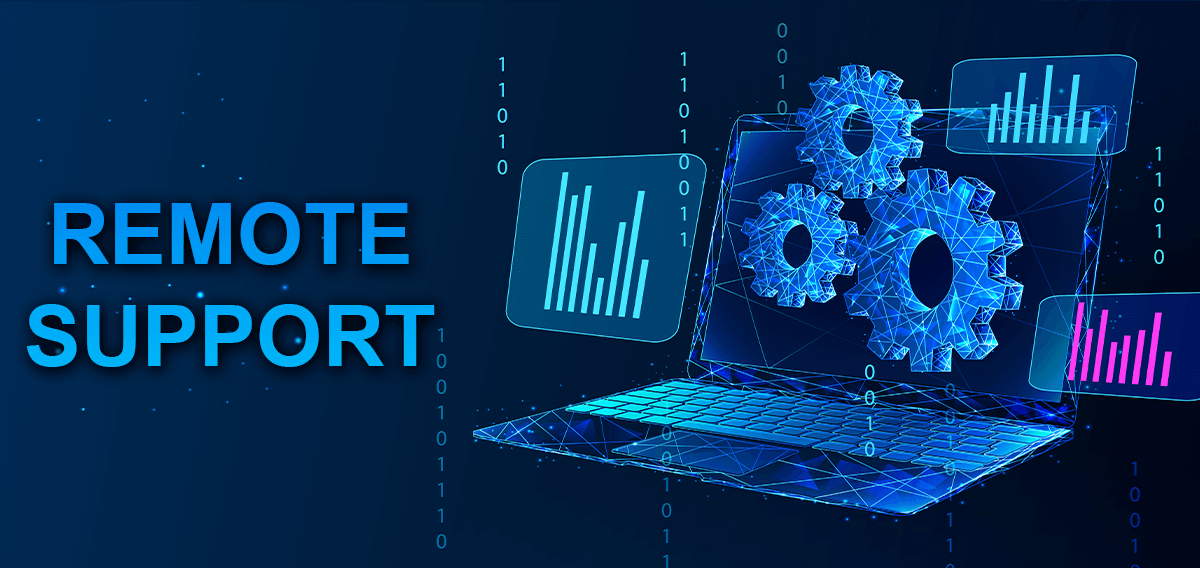 With our simple, easy to use Remote Support software, our technicians can help you get your machine back up and running. By simply running this small piece of software on your computer, we are able to see your screen and control your keyboard and mouse from our office while you sit back and relax. This saves you valuable time and money, while minimizing downtime.
Simply call us on 0433 136 255 to book a remote Support Service
Our remote computer support services include:
Free PC and Apple repair diagnostics
Affordable preventative maintenance
Removal of virus infections
Removal of spyware infections
E-mail issues
Prevention of data loss
Fix random web site redirections
Solve computer slowness on start-up
Fix hijacked web browsers
Diagnosis & repair of software issue
Clean, optimize, and protect your PC
Fixed while you watch
When Is Remote Computer Support Safe?
When a reputable company offers remote support, it is safe. There are numerous companies that are honest and safe offering remote tech support these days. Creative Computers has 20+ years of experience at providing safe, reliable support for computers and other devices. The key to staying safe when allowing remote access is doing research about a company before giving access to computers and personal information.
Pop-ups saying "your computer is infected click this link now" are not safe. Don't ever click them; they're an attempt to gain access to your computer and install viruses and malware. Phone calls claiming your computer is infected are also scams.
Convenience Is Key
The whole point of using a remote computer support company is to save time and money. Instead of packing up a computer, dragging it down to a big-box store, and waiting in line for a "geek" or a "genius" to fix it, tech support can be accessed with the click of a mouse or the dial of a phone.
Getting this support, however, means allowing someone to remotely access the computer in question. Letting someone remote into your computer means putting a lot of trust into a company. When a remote tech support technician accesses a computer, they should be running scans and removing programs. They may also install protective software like an antivirus or anti-malware to keep the machine safe and running well.
We Offers Safe Remote Support for Your Computer
Creative Computers is open during business hours offering the preeminent remote computer support to fit busy lives for the discerning consumer. What are you waiting for? Give us a call on 0433 136 255 or live chat with a technician today.

8 time-saving benefits of remote IT support
Fast. We can provide remote IT support at short notice, as there is no travel time required.
Simple. We guide you step-by-step through the quick and easy process.
Secure. All your data is safe and secure, and any passwords are reset after the remote support session.
Cost-effective. No need to hire a full-time or in-house technician.
Flexible. Travelling interstate or overseas? No problem. We can provide tech support on-the-go.
Comprehensive. Over 80% of all tech issues can be resolved remotely.
Quick turnaround. No need to take your computer to a physical computer shop and wait 2 weeks or more for your issue to be resolved.
Timesaving. Most remote support issues are solved within 60 minutes.
HOW TO DOWNLOAD OUR REMOTE SUPPORT TOOL
To download our remote support tool please click on either the Windows or Mac Download button below. Your download will begin automatically. Depending upon which web browser you are using your download will appear differently. If you can't locate your download, we will provide instructions over the phone. Please schedule your remote support appointment before running the remote support software.
Looking to download our remote support software?
Once you have downloaded the remote support software call us on 0433 136 255 to arrange one of our remote desktop support technicians to fix your computer problems.
Confidentiality
Please note that we take confidentiality very seriously. Your data, information and privacy are always guaranteed. At Creative Computers, you know you're in good hands! Call now!
Or fill out our no-obligation enquiry form below, and we will be in touch.
Purchase a Remote Support Session
Remote access support sessions will be charged an initial $120.00 (Including GST) to begin the session, we will provide you with up to 30 minutes of support time, then any additional time after the 30 minutes will be charged in increments of $20 @ 10-minute blocks, as outlined below.
Example (all prices include GST)
Example (all prices include GST):
60 mins total price $120.00
70 Minute's total price $140.00
80 minute's total price $160.00
and so on…
You will not be charged for time spent waiting for lengthy processes such as virus scans and large downloads, we only charge for the time our technicians physically spend working on your issue, this will be timed by our technicians appropriately, and most importantly fairly.
Computer Repair Has Never Been This Easy
We offer 5 ways to receive our outstanding service
In Home
Pick Up
In Store
Mail in
Remote
Frequently Asked Questions
Q. What is Remote Desktop?
Remote desktop allows you to share your computer with another person (i.e. Creative Computers) over the internet. With Remote Desktop, we are able to use your computer as if we were there with you. As such, this is a great way to provide support from afar however it does require a useable internet service to be effective.
Q. How safe is it to connect to my computer?
We utilise a 256-bit encryption process, the same as your bank or financial institution uses. This makes the connection completely safe and secure, and we can only access your computer with your permission. You will be able to see us control your desktop and you may terminate the remote session, on your end, at any time you wish.
Q. Will I need an internet connection for Remote Desktop to work?
Yes. We cannot offer this service if your internet connectivity is poor / unstable / not working.
Q. What type of computer issues can you fix remotely?
We can fix any of the following type of computers issues. Email problems, virus removal, setup backups, faulty software updates, install and setup Microsoft Office 365, setup printers & scanners, and general maintenance. Speak to us today, to book a remote IT support consultation. Most issues can be fixed remotely.
Q. I am a home computer user, are you able to help fix my computer issues via remote support?
Yes, we can log into your computer using our software. Please give us a call so we can get more background information about your issue. We need to isolate if this issue is a software related issue or a more serious hardware issue.
Q. Can anyone else see my files while you are connected?
No – Our software initiates a secure connection for our technician only, meaning that no one else will be able to connect to your computer, or get access to your data during, or after the work has been completed.
Q. What do I need to have on my computer?
The more important thing to have is a reasonable internet connection which is of at least broadband speed i.e., ADSL, ADSL2 or cable internet access. The only other thing you require is a web browser and payment for the service – we take care of the rest! If you are not sure if you have a remote support ready machine, please contact our office and we would be more than willing to assist you.
Q. Do you provide remote support for both PC's and Macs?
Yes, we provide remote support for all Windows based computers, such as PCs, Laptops and Desktops and all Apple Mac computers such as iMacs & MacBooks.
CRACKED SCREENS
Smashed Screen or Cracked screen, whatever you call it we can have you fixed and up and running in no time. Full screen replacement for 99% of all makes of models of Laptop/Notebook done same day.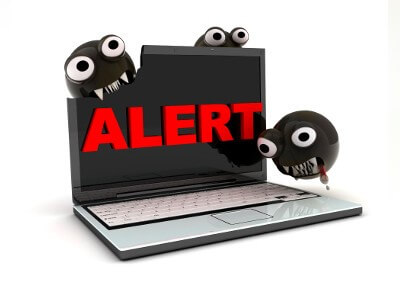 VIRUS REMOVAL
Malware, spyware, Pup's and scam ware all slow down our computers, cause crashes and at worst try to steal our identities or hard-earned cash!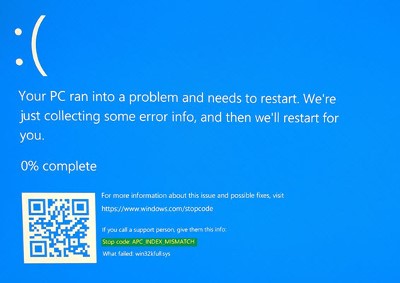 WINDOWS STOP ERRORS
BSOD's, officially called Stop Errors are Windows system crashes. They are triggered when the Operating system reaches a condition whereby continuing will cause damage to files, so it stops the entire PC. Is your Windows PC telling you things have gone wrong!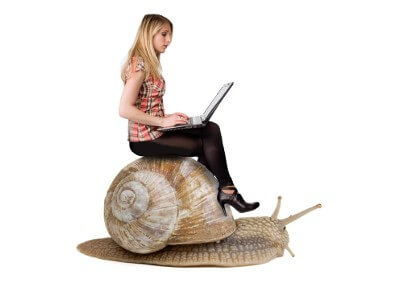 SUDDEN SLOW DOWN
If your Windows PC has suddenly slowed down it may be a sign you need to have your hard drive checked out. (And that you need to ensure you have an up to date backup! – Contact us for some free advice in Plain English.)
Why Choose Us?
Our Technicians have decades of experience in the information Technology Industry. We know cost and fast repairs are important to you. That's why we offer:
Free Quotes to diagnose issue
We are on call Monday to Saturday!
No Need to send your computer out, we can send technicians to you!
No call out fees
No fix no fee policy
Efficient service without the Jargon!
We are Microsoft and Apple Certified
24–48 hour service turn-around time*
4.8 rating on Word of Mouth and Google
*Service time subject to the type of technical issue and may be longer if hardware parts required