Desktop Repair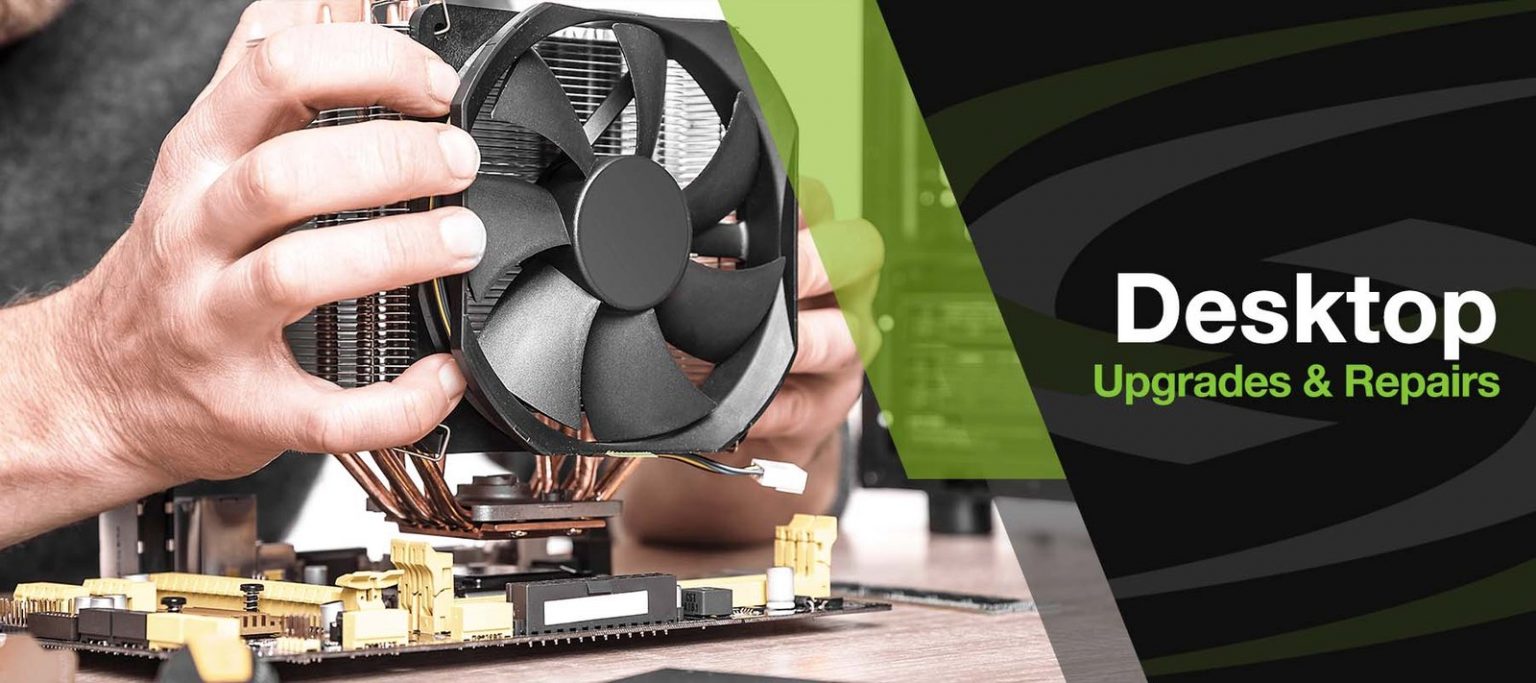 Creative Computers offers professional desktop repair. Our technicians have a huge experience in tech repair and can help you with any desktop issue you face. No need to be worried about your computer issues. Creative Computers is here to help! Our reputable company uses the highest quality equipment available. Both mail-in and on-site services are available.
Desktop, Laptop, All-In-One Repair cost
| | Motherboard Repair | Disk Repair |
| --- | --- | --- |
| Desktop repair | Call us for details* | $149 |
| All in One | Call us for details* | $149 |
| Laptop | Call us for details* | $149 |
*Price may vary depending on the model, year, and location. Call 0433 136 255 for details.
All kinds of desktop repair are offered:
Motherboard repair
Hard drive repair & Upgrade
OS and software-related issues
Graphics card upgrade
Memory upgrade
Power Supply Unit replacement
Memory upgrade
Power Supply Unit replacement
Internal Dust clean & Re-thermal paste CPU
Water cooling upgrade
Optical Drives
CPU cooler upgrade
Creative Computers is one of the leading desktop repair services in Noble Park. Our technicians can take care of basic computer repairs as well as complex ones. The services are affordable and reliable because the techs working here have over two decades of combined experience in this industry. We offer our clients many repair options, choose the best one for you below and call us for details.
Choose the Right Desktop Repair for You
Desktop computers are getting more advanced, and many people do not realize how much work goes into a good working computer. For example, when you are looking to hire a professional desktop motherboard repair service it is important to hire a high-quality company. Without proper equipment, such as a microscope, bad service can tell you that you need a replacement. Only because they can't see the problem.
Most desktop computers have a lot of problems. There could be a virus, a software issue, or a hardware problem. It is very easy to get overwhelmed with all the different problems that can cause your computer to malfunction.
A good desktop repair service such as Creative Computers will be able to tell you what type of issues, they have fixed on different computer systems over the years. Also, you can always check internet reviews and see how many customers our service has helped over the years.

What makes a computer fast?
1. The latest Intel Core i5 or i7 Processors
2. An SSD especially ones from Samsung.
3. A high-performance RAM especially ones from Corsair.
Diagnostic Services
Before we begin to work on your computer, a technician will run a series of diagnostic tests to better understand the condition of your device and to help determine the best course of action to get your computer working properly. You can call to schedule an appointment or drop by at Creative Computers to talk with a technician.
Hardware Repair Services
If your computer is making noise, running slow, displaying strange messages or not turning on at all, trust Creative Computers for fast, friendly hardware repair services. Our technicians will determine the issue and recommend a repair solution that will get your system back on track while allowing you to stay in control of the costs.
Security Services
As the owner of a computer, laptop, or mobile device, it is your responsibility to make sure you have properly protected your private information with high-quality security solutions. A Creative Computers technician can help you to understand and select the products needed to keep you safe from threats like malware, ransomware, and identity theft.
Cloud Backup Services
Your backup services are only effective if they are automated, secure, and reliable. Creative Computers will make sure you're prepared with cloud backup services to protect your data from hardware failure and security risks like ransomware.
Virus Removal Services
Viruses are extremely harmful to your computer and can often lead to identity theft and security breaches. If your device has a virus infection, contact us right away to discuss the best options for removing these harmful programs, bugs, and viruses while protecting your important files and data.
Remote Support Services
Can't make it into a Creative Computers store for a repair? Connect with a technician from the comfort of your home or while on the go with our remote support services.
Premier Tune-up Services
Our tune-up services will have your computer up and running like new again! Our technicians will assess your computer's components, software, security, and the overall condition to get things running smoothly and efficiently.
Data Recovery Services
Did your computer stop working? Are you worried you've lost all of your important photos, music, and files? Creative Computers data recovery services are designed to help you retrieve your most valuable files as quickly as possible.
WE REPAIR ALL TYPES OF DESKTOP FORM
WHAT IS YOUR DESKTOP ISSUE?
Frequently Asked Questions
Q. Can a computer last 10 years?
Well, it depends. We have seen a 13-year-old computer functioning brilliantly. In time, parts of your computer do wear out but if well maintained, your computer could last you years! Discuss service options with your technician.
Q. Is it cheaper to replace a hard drive or buy a new computer?
Definitely replacing the HDD. Performing minor upgrades such as a RAM upgrade/ SSD replacement could make your PC function like its new.
Q. Is it worth fixing an old computer?
Absolutely! It's better to fix than replace especially if the computer is not that old. Certain upgrades such as a boost in RAM or an SSD upgrade will breathe a new life into your old computer.
Q. I'm worried about my data, is it safe?
We will always take great care in looking after your data. We confirm to the Data Protection Act and any data we hold is held in strict confidence. We undertake work for several local businesses including solicitors, and other business's and understand how important personal data is. Any customer data that is stored is always stored password protected and in encrypted format. We always advise, if possible, you take a backup of any data on your computer prior to any work being undertaken and we can discuss any backup options with you if needed.
APPLE, HP, ASUS, LENOVO, DELL, ACER, TOSHIBA, SAMSUNG, MICROSOFT, FUJITSU, RAZER, MSI, HUAWEI, SONY, XIAOMI
DESKTOP BRANDS WE CAN REPAIR





Why Choose Us?
Our Technicians have decades of experience in the information Technology Industry. We know cost and fast repairs are important to you. That's why we offer:
Free Quotes to diagnose issue
We are on call Monday to Saturday!
No Need to send your computer out, we can send technicians to you!
No call out fees
No fix no fee policy
Efficient service without the Jargon!
We are Microsoft and Apple Certified
24–48 hour service turn-around time*
4.8 rating on Word of Mouth and Google
*Service time subject to the type of technical issue and may be longer if hardware parts required
When you bring your laptop or desktop computer to Creative Computers, you're not only getting a high-quality repair service but also peace of mind that your device is in the hands of expert technicians. We work 6 days a week. Call us and we will help you with a desktop repair today!
Ready to get started?
Contact us today for your free quote!