Consoles Repairs
We play games on all formats, PC, Xbox One, X & S, PlayStation 5, Nintendo Switch, even Mobile Gaming. If you need help configuring settings, networking or just optimizing your experience, we can show you how.
We are trained professionals in electronics and games console repairs. We only use brand NEW Parts for replacement unless mentioned when we quote you for repair. Therefore, we can take the guess work out of game console repairs for you. Since our skill is refined after many successful console repair jobs you can be sure to get a successful repair job than you are trying yourself or getting a back yard operation (non-qualified tech)
to do it.
Game Consoles Repair
Please Select Which Game Console You Have Below
Our main aim is to get you back gaming as soon as we can. You will not be waiting for weeks on end for your repair to be carried out. We have a very fast turn-around and carry out most repairs the day we receive the console. Send your console to us today for a Free Inspection! That's right we will inspect the console for you FREE OF CHARGE!!! and then give you a quotation on how much it will cost to fix.
If you decide to go ahead with our services, we will proceed with the repair work required and contact you to arrange full payment on successful completion. Once we have received your payment, we will post your console back to you the same day. If after your Free Inspection you decide not to go ahead, we will post your console back to you via insured courier at a cost of $20. We are keen to reward our loyal customers and try to pass
on discounts as and when we can. We usually offer a discount when ordering multiple repairs jobs at once. So, if you have got 2 or 3 consoles that need repair work carried out, do them all at once to benefit from our discounts.
Prices of Game Console Repair
| | X-box | Sony PS | Nintendo |
| --- | --- | --- | --- |
| Game Console Repair | call | call | call |
*Price may vary depending on the model, year, and location. Call Creative Computers 03-95460199 for details.
All repaired consoles are Bench Tested
once your console is repaired, we bench test it to ensure it will perform well once you get it home. We put your console through its paces to check that it can perform like new If the console does not pass our bench test then we do not charge you for the repair.
All repaired consoles carry a three-month warranty
For peace of mind, we provide you with a written guarantee providing a three-month warranty for parts and labour – Lasers are provided with a three-month warranty on parts.
Please E-mail, or call us on 0433 136 255 if you have any questions
We have repair parts on our site for most of the current consoles for customers wishing to repair their consoles threw Creative Computers
Console HDMI Port Repair
Console Disk Drive Repair
Console Charging Port Repair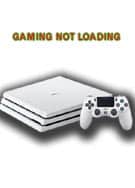 Games Not Loading
Console Disk Upgrade
Our Promise
We specialize in same day service, and our estimates are always free. We're so sure we can get your XBox360, Wii, or PlayStation 4 fixed right for the lowest price possible that we'll match any of our competitors' prices, and all our work is guaranteed for a minimum of 30 days.
We repair all types of Game consoles with over 20 years experience, using only the latest equipment for a professional and guaranteed repair.
We fix all Game Console Repairs
Book your Console for repairs now in our store in Noble Park. Dont wait to play your favorite games. Our technicians are ready to help you get back on your Controller
Why Choose Us?
Our technicians have decades of experience in the information Technology Industry. We know cost and fast repairs are important to you. That's why we offer:
Free Quotes to diagnose issue
We are on call Monday to Saturday!
No Need to send your computer out, we can send technicians to you!
No call out fees
No fix no fee policy
Efficient service without the Jargon!
We are Microsoft and Apple Certified
24–48 hour service turn-around time*
4.8 rating on Word of Mouth and Google
*Service time subject to the type of technical issue and may be longer if hardware parts required