Apple Repair Services
Apple Repair Services
We service and repair all Apple Mac & iOS Products. Our experienced Apple Certified Mac Technicians have gone through Apples' rigorous training and guideline for Apple Hardware and Software Repairs and Services. With Apple Technology and Apple Proprietary Tools, our team is able to provide the highest level of technical support and that helps to exceed customers' expectations by offering proper diagnosis, a reliable repair and fast turnaround time. We have the unique ability to offer extensive support on both AppleCare and out-of-warranty Apple devices.
We Service and Repair Apple MacBook, iMac, Mac mini, Mac Pro, Mac Air, Apple iPhone & iPad
Only our Apple-certified technician repairs are backed by Apple. Learn more about what's covered under your warranty, and cost for repairs outside of warranty. Apple-certified repairs are performed by trusted experts who use genuine Apple parts. Tell us a little about what's going on and we'll help you get the repair you need.
MacBook SSD Upgrade
If you need to store more music, videos, pictures and files on your computer, it's time for a SSD upgrade. Pricing includes installation of a new SSD and transfer of your data from the old SSD.
MacBook Memory Upgrade
RAM Work, Play & Surf Faster! Nothing increases the performance of your MacBook like a Memory upgrade. All memory carries a lifetime warranty. More memory increases overall machine speed and allows for faster video rendering, photo viewing and application performance.
WE OFFERED FOLLOWING SUPPORT & SOLUTION FOR APPLE PRODUCT ISSUES:
Apple Mac Chip Level Service in Noble Park

MacBook Pro Chip level Repair

MacBook Air chip Level Repair

Apple Software Installation Service

MacBook Pro Software installation

MacBook Air Software installation

Mac Software Installation

iMac Service Centre

iPhone Service Centre

iPhone Screen Replacement

MacBook Air Repair Service Centre

MacBook Pro Service

Apple iMac RAM Upgradation

Apple iPhone Water Damage

Apple LCD Replacement

Apple iPhone Battery Replacement

Apple iPad Camera Replacement

Apple Accessories Service

Apple Logic board Repair

Apple iPhone Mic And Speakers Repair
Apple iPhone Screen Service

Apple iPhone Home Buttons Replacement

Apple iPhone Logic Board Service

Apple Laptop File and Folder Sharing

Apple Software Installation

Apple iMac Screen Price

Apple Hardware Upgradation

Apple iPad Software Update

Apple Laptop Booting Problem

iMac Service Centre

Apple Ram Memory Upgrade

Apple Laptop Format OS Installation

Apple Track Pad Repair

MacBook Pro Air Track Pad Repair

MacBook Air Track Pad Repair

MacBook Air Track Pad Repair

Apple Logic Board Service

Apple Accessories Service

Apple OS Repair Upgrade

Apple Maintenance Services
Apple Laptop OS Updates

Apple iPhone Home Button Replacement

Apple Screen or Touch Replacement

Apple iPad Software Update

Apple System Security Testing

Apple Software Updating/Installation

Apple iPhone Screen Service

Apple iPad Water Damage Repair

Apple Cooling Fan Replacement

iMac logic board Repair

iMac graphic issue fix

iMac repair in Noble Park

MacBook does not turn on

MacBook does not charge battery

Other software issues repair
We repair all Models of Mac & MacBooks in Noble Park
MacBook
MacBook Air
MacBook Pro
Mac Mini
iMac
Common Fault
We know you love your MacBook and thus we are here to help with all your Apple MacBook repairs and service needs
Weak battery? Hazardous bloated battery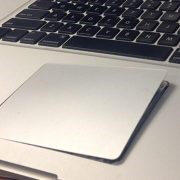 Trackpad not working properly? Buldging trackpad?
Flashing question mark folder? Cannot go into OS?
Why Choose Us?
Our Technicians have decades of experience in the information Technology Industry. We know cost and fast repairs are important to you. That's why we offer:
Free Quotes to diagnose issue
We are on call Monday to Saturday!
No Need to send your computer out, we can send technicians to you!
No call out fees
No fix no fee policy
Efficient service without the Jargon!
We are Microsoft and Apple Certified
24–48 hour service turn-around time*
4.8 rating on Word of Mouth and Google
*Service time subject to the type of technical issue and may be longer if hardware parts required
Don't have your MacBook sent off to a factory! Don't have a service attempt to sell you a new MacBook when a repair will cost significantly less! We work 6 days in a week, call us for details and get a free estimate while you wait.
Ready to get started?
Contact us today for your free quote!