Why Choose Us?
Our technicians have decades of experience in the information Technology Industry. We know cost and fast repairs are important to you. That's why we offer:
Free Quotes to diagnose issue
We are on call Monday to Saturday!
No Need to send your computer out, we can send technicians to you!
No call out fees
No hidden costs
Efficient service without the Jargon!
We are Microsoft and Apple Certified
No Fix, No Fee!
24-48 hour service turn-around time*
*Service time subject to the type of technical issue and may be longer if hardware parts required
How much do your Services Cost?
At Creative Computers we want our service to be affordable to you! That's why if you need a technician sent to you, we offer no call out fees. We bill based on 1 hour blocks minimum but don't stress most technical issues can be resolved within the hour!
For further technical or hardware issues our pricing will depend on what the issue is and what parts may be required. Worried about cost? No need to stress! We offer Free Quotes to diagnose your problem so there are no nasty surprises when it comes to the bill!
For a more detailed quote, please contact us on 0433 136 255 today!
What areas do we service?
For our technicians to you, we generally service within a 30km radius from our central store Creative Computers in Noble Park VIC or you can simply visit our store 15 Ian St, Noble Park Vic 3174.
Are you outside this radius? No problem! Mail in your device to us and let us take care of the rest!
If you are outside our service areas or our shop is too far, contact us to discuss your needs on (03) 9546 0199.
Is it cheaper to repair my computer or buy a new computer?
This really depends on how old your computer is and also what is wrong with your computer. Sometimes it isn't worth spending the money to fix your old computer or is actually cheaper to purchase a new one. We will always advise you of the costs and benefits in each case and offer the best options available
Do you charge any cancellations fees?
We understand that unforeseen situations can arise. That's why at Creative Computers we don't charge cancellation fees. We just ask that you give us a few hours notice if you'd like to reschedule your service.
Do you offer service agreements to small business?
Yes. For businesses with regular service requirements, we offer special pricing and dedicated technicians that will learn your business requirements and needs.
Do you charge a credit card surcharge?
Never. Not even if you are using American Express.
Do you accept payment via BPAY or Direct Deposit?
Yes! Details are provided on the invoices we issue. We also accept EFTPOS Mastercard and Debit Visa cards or cash.
Can Creative Computers come to me?
Yes, just give us a call on 0433 136 255 or send us an email to info@creative-computers.com.au and we will ask you a few questions about your Computer Problems and organise a technician to come to you in a timely and punctual manner. Creative Computers are renowned for being punctual and not letting you down.
My computer does absolutely nothing when I switch the power on?
Sounds like your power supply has failed. We provide only top-quality replacement power supplies for all makes of computer systems. Beware of cheap power supply units. When they fail, they can take your whole machine with it. We only supply power supplies with active protection circuitry which protects the components inside your computer in the event of a power supply failure.
My computer is running really slow what's going on?
There are many reasons that a computer will run slow. It could be a virus infection, spyware infection or even a hard disk problem. You might have completely up to date anti-virus software and still be infected. We've seen it many many times.
Drop your machine in for an inspection and we'll let you know what needs to be done. Remember, we charge the most competitive price to repair your computer. No hidden fees, no overpricing and therefore no worries.
I'm a pensioner or student and have no means of transport what can you do?
Here at Creative Computers, we provide free collections and drop off services for every customer, old or young this service is free for everyone. Call us now for a free PC call out in Noble Park.
When your computer comes in for repair here at Creative Computers it gets the best treatment. We clean every machine that we see, inside and out!! We'll get rid of those years of dust that are hidden away inside so that your machine will once again run cool and quiet.
Service & Sales
Looking to buy cheap, refurbished, or new laptops or desktop computers? With Creative Computers, you have the reassurance that the items you buy are in full working order. Customer satisfaction is what we've built our business upon – we wouldn't be where we are without it.
I'm worried about my data, is it safe?
We will always take great care in looking after your data. We confirm to the Data Protection Act and any data we hold is held in strict confidence. We undertake work for several local businesses including solicitors, and other business's and understand how important personal data is. Any customer data that is stored is always stored password protected and in encrypted format. We always advise, if possible, you take a backup of any data on your computer prior to any work being undertaken and we can discuss any backup options with you if needed.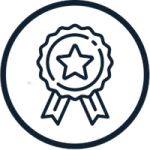 QUALITY SERVICE
We make sure your experience with us is as awesome as you hoped for.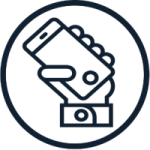 PROFESSIONAL STAFF
Professionals who are well-trained, skilled, and knowledgeable.
FAST SERVICE
We will get your devices working well and looking good in no time!