Nintendo Repair Services
Game Consoles Repair
Please Select Which Game Console You Have Below:
Nintendo Switch
Nintendo Switch no power / no charge
Nintendo Switch broken USB C / charging port replacement
Nintendo Switch stuck on logo / blue or orange screen
Nintendo Switch joy cons connectivity issues
Nintendo Switch Water Damage
Nintendo Switch game card reader not reading
Wii U Blue light of Death
New Laser Replacement
Controller Screen Replacement
DVD Drive Replacement
Digitizer not working
Battery charging issue
Nintendo Switch does not turn on
Nintendo would like you to spend time sending the console back to them, which is time and money. Depending on the issue, we may be able to fix it on the spot. Power issues can be caused by many things, we have the proper tools to quickly test and diagnose your switch and have it back to you with minimal delay.
Nintendo Touch issues or Touchscreen not working
Sometimes a touchscreen is faulty, or sometimes the touchscreen gets damaged in your bag. We know it can be very frustrating when the switch only sometimes responds to touch. The last thing you need is to have to wait and send it away. Get it fixed right here at Creative Computers.
Nintendo Switch JoyCons disconnecting or not charging
Do you have one side of your switch not charging the controllers or both? Maybe the Joycons are working in wireless mode. You don't have to fork out $120 bucks for a new set just because one isn't working properly. Instead get it repaired fast with 6 months warranty, because it's cheaper than buying a new set!
Nintendo Switch Freezing or Flashing
Is your Switch freezing mid-game or is the screen sometimes changing brightness for no reason? This is something that most other repair shops won't touch as this looks to be a complex motherboard repair, the reality is that most of the time this is a simple repair. We have had many thankful customers who come from other stores after being told it can't be fixed, and they have had it back the next day.
Nintendo Switch Game slot not working
Did an 8-year-old put a game in the wrong way, or does the game slot only work sometimes? These issues happen all the time, and always cause headaches, the game cartridges are remarkably durable, hardly ever broken, the port itself is a huge open spot into the console, prone to liquid spills causing game read issues, all of which are fixable.
Nintendo Switch Wi-Fi Issues
Wi-Fi issues are unbearable when trying to play with friends, we understand this. Whether it is sometimes dropping out of Wi-Fi or not detecting Wi-Fi. We are confident we can get your issues sorted so you can get back to playing with friends without any interruptions. Nobody likes a lag
Nintendo Switch JoyCon Drift
Nothing is more annoying than a platformer game you can't beat because your JoyCon is faulty. Sometimes the stick will drift to the left or right. JoyCons are expensive, but an easy and quick fix. So don't worry about buying a whole new one, you can have it back fast and hassle-free, it's a same day repair.
Wii Repair
All kids love playing with their Wii…and love the fact that kids have the opportunity to experience so much that you never did as a kid. But let us face another fact…Kids can be at time to time a bit of a klutzes. Eating, drinking and generally totally out of control when playing with their Wii. Unfortunately, with that comes some moments when they should have been paying attention… and were not. The result…a broken Wii and a house full of sorrow. For moments like this, Creative Computers has you covered, getting you your broken Nintendo Wii back good as new by utilizing any of our repair options.
Nintendo Wii Disc Drive Repair
Being a Nintendo Wii user, you may have experienced errors while trying to play discs. If this is the case, you need the Nintendo Wii disc drive replacement service. Stop by today to see how we can prevent future disc drive errors for you in the future!
Nintendo Wii Diagnostic Service
Nintendo Wii can act up from time to time, and it might seem totally out of the blue, leaving you unsure of how to proceed. Luckily, we offer free Nintendo Wii diagnostic services, so we can let you know just what your Nintendo Wii needs to be healthy again. Nintendo Wii diagnostic services are worry free, and do not come with any obligation attached, so call or stop by today to see what we can do for you and your Nintendo Wii!
Nintendo Wii Hard Drive Repair/Replacement
Is your hard drive damaged or in need of a storage upgrade? Our Nintendo Wii hard drive upgrade/replacement service is just what you need! Our trained technicians will do everything possible to maintain the integrity of your data and either recover data if possible, during a hard drive failure or merge all of your data for you onto your new upgraded hard drive. There is no complete data recovery guarantee and Creative Computers highly recommends maintaining data backups as much as possible. If you are in need of an upgrade or dealing with a damaged hard drive, let the professionals at Creative Computers take care of that need for you!
Here is a list of Nintendo services Creative Computers offer
Super Nintendo
Nintendo 64
Nintendo GameCube
Nintendo Wii
Nintendo Wii Mini
Nintendo Wii U
Game Boy
Game Boy Advanced
Game Boy SP
Game Boy Color
Accessories
Game Boy Micro
DS
DS Lite
DSi
DSi XL
2DS
3DS
3DS XL
Switch
Price list for Nintendo Repair
| | Creative Computers | Every Last Byte | One Click PC |
| --- | --- | --- | --- |
| Liquid Damage | Call | n/a | n/a |
| Disk Drive | Call | n/a | n/a |
| Power Supply | Call | n/a | n/a |
| Laser Replacement | Call | n/a | n/a |
Disc Laser Repair
Cannot get your discs to be read? There could be a problem with your drive optical laser. Get a free quote now!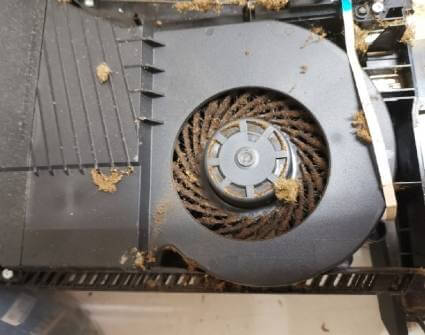 Overheating Repair
Consoles these days are built small and compact but powerfully. Sometimes your console will overheat because of this and due to dirt build-up.
System Software Repair
If your console refuses to start, it could be due to system software corruption.
HDMI Port Repair
If your console starts but the screen is all staticy or glitching out, it most likely is due to a damaged HDMI port.
Power Issue Repair
In power issue repair – If your console does not power up or shuts off shortly after it can be due to power supply issues.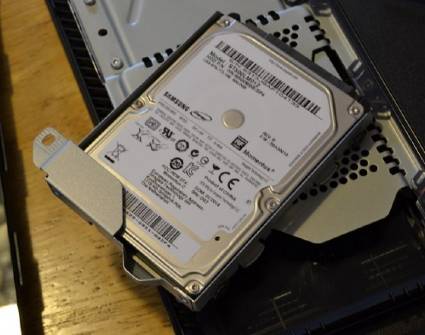 Hard Drive Repair
If your console is running very slow or refuses to start, it can be due to hard drive failure.
Why Choose Us?
Our Technicians have decades of experience in the information Technology Industry. We know cost and fast repairs are important to you. That's why we offer:
Free Quotes to diagnose issue
We are on call Monday to Saturday!
No Need to send your computer out, we can send technicians to you!
No call out fees
No fix no fee policy
Efficient service without the Jargon!
We are Microsoft and Apple Certified
24–48 hour service turn-around time*
4.8 rating on Word of Mouth and Google
*Service time subject to the type of technical issue and may be longer if hardware parts required