Cosmetic Damage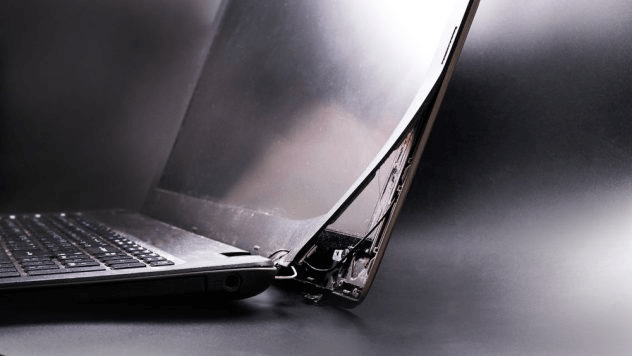 Do you have a laptop that you believe is worth fixing? Maybe the hinges & screen are broken? Or it's in 2 pieces? Whatever the issue may be, we have repaired numerous issues like this at a fraction of the cost of a new one, many times less than $150 (*Conditions Apply) for parts, labor, & taxes bringing your laptop back to like brand new condition. If you are not sure, bring it by and we'll check it completely free & if it is too expensive you can take it back as is with absolutely no charge. So, what do you have to lose?

Physical Damages:
Broken Power Jack
Dim/Black Screen
Broken USB ports
Missing Keyboard Keys
Broken Screen
Broken Plastic
Broken Hinges
Broken HDMI Port
APPLE, HP, ASUS, LENOVO, DELL, ACER, TOSHIBA, SAMSUNG, MICROSOFT, FUJITSU, RAZER, MSI, HUAWEI, SONY, XIAOMI
LAPTOP BRANDS WE CAN REPAIR





Frequently Asked Questions
Do you repair liquid damage devices?
Yes, liquid damage repair is one of the common jobs we get almost every day. Call us for appointment or direct walk-in to get your liquid damage device fixed.
Do you fix broken hinges?
Yes, we follow procedure to fix the broken hinges. However, in some cases hinges needs to be replaced depending on how it is damaged.
Do you recover data from physically damaged hard drive?
Yes, we do recover data from any storage device. We can surely help you with that.
How much do you charge to replace the screen on my laptop?
It depends on which brand and what model of laptop you have. Send us your model number, we will get back to you with price.
Certified Technicians
We have 20 Years of Experience, e-level chip repair and BSc. in Computer Science.
Free Testing & Diagnosis
Call us for free testing and diagnosis. All repairs come with 90-day warranty.
Onsite Service
We do onsite services for residential & commercial locations.
Why Choose Us?
Our Technicians have decades of experience in the information Technology Industry. We know cost and fast repairs are important to you. That's why we offer:
Free Quotes to diagnose issue
We are on call Monday to Saturday!
No Need to send your computer out, we can send technicians to you!
No call out fees
No fix no fee policy
Efficient service without the Jargon!
We are Microsoft and Apple Certified
24–48 hour service turn-around time*
4.8 rating on Word of Mouth and Google
*Service time subject to the type of technical issue and may be longer if hardware parts required
Ready to get started?
Contact us today for your free quote!