MacBook Pro Repair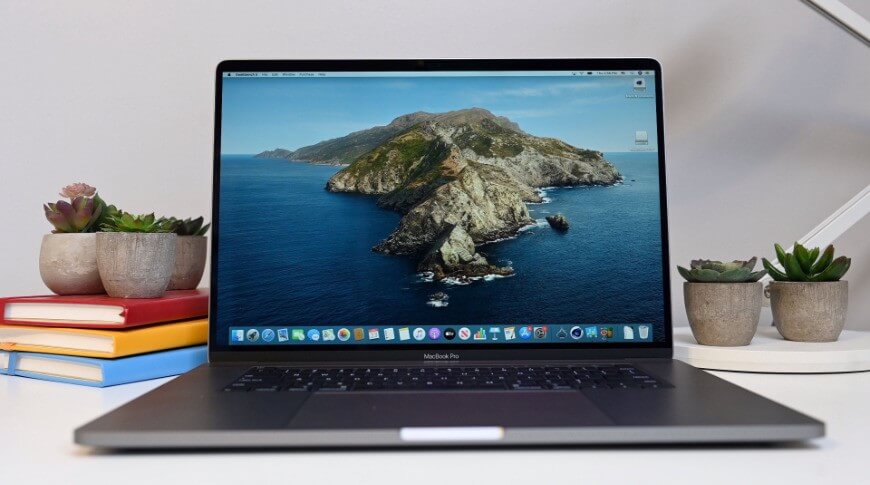 If your MacBook Pro has been broken, the first question most people ask is how much does it cost to get it fixed. A good idea is to contact a local service center such as Creative Computers and you will get a free diagnosis of your laptop. After that, the specialists will say the cost of your MacBook Pro repair. Both mail-in and on-site services are available.
Creative Computers was founded on a simple principle: to deliver the highest quality and most affordable tech repair. We are certified technicians with a huge experience in tech repairs that makes us one of the leading MacBook Pro repair specialists!
All Kinds of Apple MacBook Pro Repairs
We provide the following repairs for all MacBook Pro and MacBook Air models:
Cracked Screen
Hard Drive repair
Logic Board repair
Memory Upgrade
MacBook water damage repair
MacBook water damage repair
Keyboard replacement
Overheating Fix
Other Hardware repairs
OSX reinstall
Mac Virus removal
Other software issues repair
The Internet is full of companies that claim to be experts at MacBook Pro repair. But the truth is that most of those services are generally too small and have no equipment such as a professional microscope. So, it's important to contact reliable professionals such as Creative Computers. We have over a decade of experience and will fix your broken MacBook, quickly and affordably. We diagnose and repair all models of MacBook. Stop in or use the mail-in option to send your MacBook for repair online with a free diagnostic!
Fill out our onsite request form, give us a call or stop by us in Noble Park to get your free repair quote today.
Price comparison for apple MacBook hardware repair
| | Creative Computers | Every Last Byte | One Click PC |
| --- | --- | --- | --- |
| MacBook Screen Repair | Call | n/a | n/a |
| MacBook LCD Connector Repair | Call | n/a | n/a |
| MacBook Mainboard Repair | Call | n/a | n/a |
| MacBook Memory Upgrade | Call | n/a | n/a |
| MacBook SSD Upgrade | Call | n/a | n/a |
| MacBook Touch Pad Repair | Call | n/a | n/a |
Choosing the right MacBook Pro repair service
There are many different MacBook Pro repair reasons, but it is generally due to hardware-related issues. Whether you need a screen or hard drive replacement or are worried about something more serious, let the experts at Creative Computers take care of your Mac. Our fully trained staff specializes in the repair and maintenance of all types of laptops. Signs that you may need to contact our professionals for MacBook Pro repair:
MacBook Pro is freezing or filled with popups
Your Mac's components (keyboard, trackpad, battery) not responding
Hangs and crashes
MacBook is booting slowly or not at all
Don't put any more strain on your MacBook Pro repair, than you have to. Taking care of it correctly means you can have the most efficient working machine possible. Contact Creative Computers and get the repair you need will help you avoid costly mistakes that could potentially damage the integrity of your Mac. The last thing you want is to be faced with a computer that is unusable due to a mistake or oversight.
Back up your MacBook Pro
Please ensure that you have a full back up your Mac before service.
Visit the Apple support site for more details on how to backup.
However, we understand that in some circumstances it is not always possible to do this.
If you are unable to back up, please make us aware & we can discuss data recovery options with you.
For advice on how to back-up your device, please see the links below:
MacBook PRO SSD Upgrade
If you need to store more music, videos, pictures and files on your computer, it's time for a SSD upgrade. Pricing includes installation of a new SSD and transfer of your data from the old SSD.
MacBook PRO Memory Upgrade
RAM Work, Play & Surf Faster! Nothing increases the performance of your MacBook like a Memory upgrade. All memory carries a lifetime warranty. More memory increases overall machine speed and allows for faster video rendering, photo viewing and application performance.
Common Fault
We know you love your MacBook and thus we are here to help with all your Apple MacBook repairs and service needs
Weak battery? Hazardous bloated battery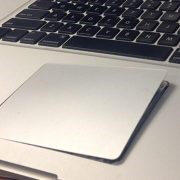 Trackpad not working properly? Buldging trackpad?
Flashing question mark folder? Cannot go into OS?
Frequently Asked Questions
Q. How long will my MacBook repair take?
A. We offer a 24-hour priority service for most of the hardware replacement such as a screen or battery replacement. This involves a host of comprehensive tests to ensure everything is in a working order before you get your MacBook back. In case of motherboard related issues, we repair most of the faults within 24 – 73 hours. We realize how difficult being without your MacBook can be and we always try to get it back to you as quickly as possible.
Q. Do you require my password for MacBook repair?
A. We recommend that ideally before handing over your MacBook, you should take a backup and if possible, enable the Guest user option so that we can login to the Guest account and perform a full functionality test, because for a proper testing and quality check we need full access to the device.
Q. Do you offer any type of warranty on MacBook repairs?
A. For all MacBook repair, you get a 90 Day RTB warranty on all parts, except the battery, which comes with a warranty of one year. This is because the battery is a consumable component and degrades with time and usage.
Q. There are lines on my MacBook Display. Can that be repaired?
A. Lines on the display are caused due to LCD issue which cannot be repaired, and it requires an entire display panel replacement. Call us on 0433 136 255 and we will be happy to do that for you.
Q. Can I upgrade the RAM of my MacBook?
A. Some MacBook models have On-Board RAM, which cannot be upgraded, but if you can let us know your MacBook Model Number, we can verify if your Model supports RAM upgrade and if it does, we can do that for you in just a few hours.
Q. My MacBook takes a very long time to boot. Can you change my HDD to SSD?
A. Different models of MacBook have different types of SSD which are compatible with them. We can help you identify the right type of SSD that will work seamlessly with your MacBook and replace your mechanical HDD with the required SSD.
Q. My MacBook has become slow after upgrading to the latest version of MacOS. Can you help?
A. Sure, we can. The latest version of MacOS normally requires additional hardware resources, which can often cause your MacBook to slow down. We can check and see if standard servicing will fix the issue, otherwise hardware upgrade is always a great option to make it work a lot faster and increase the life of your device.
Why Choose Us?
Our Technicians have decades of experience in the information Technology Industry. We know cost and fast repairs are important to you. That's why we offer:
Free Quotes to diagnose issue
We are on call Monday to Saturday!
No Need to send your computer out, we can send technicians to you!
No call out fees
No fix no fee policy
Efficient service without the Jargon!
We are Microsoft and Apple Certified
24–48 hour service turn-around time*
4.8 rating on Word of Mouth and Google
*Service time subject to the type of technical issue and may be longer if hardware parts required
Don't have your MacBook sent off to a factory! Don't have a service attempt to sell you a new MacBook when a repair will cost significantly less! We work 6 days in a week, call us for details and get a free estimate while you wait.
Ready to get started?
Contact us today for your free quote!