iPad & Android Tablet Services
Trusted Certified Professionals
Creative Computers is an Apple Authorized Service Provider. We are a locally owned Apple Mac and Windows PC Computer Repair Shop. We have been serving our Melbourne friends and neighbours for over 20 years. We service AppleCare and Out-of-Warranty Devices. From Apple to Windows there is no computer or Tablet we can't help you with.
Broken iPhone? Smashed Android Phone?
Damaged Laptop? Infected PC?
We repair all models of iPhones, iPads, and Android mobile devices. We Even Come to You, Book a Call-Out Today!
We can fix any iPad or Tablet. If the screen of your iPad, iPad mini, iPad air or iPad Pro is broken it is likely that we have the part to replace the broken LCD. It means you will not have to wait long to get your iPad or Tablet repaired. We can repair any tablet. At our repair centres we also fix Samsung Tabs, Amazon Fire, Microsoft Surface, and many other models from different manufacturers.
With us you get fast and quality repair and great prices too! All our repairs carry 90 days warranty. Ask for warranty details at the store.
Our technicians are certified and experienced. They can perform very complex repairs, including when there is need of soldering or micro soldering in the device motherboard.
We do those kinds of complex jobs at our repair centres every day. You can be confident that your iPad or tablet is in good and experienced hands.

Price list for Apple iPad & Android Repair
| | Creative Computers | Every Last Byte | One Click PC |
| --- | --- | --- | --- |
| All Apple iPhone Devices | call | n/a | n/a |
| All Android Devices | call | n/a | n/a |
Apple iPad & Android Tablet Repair Service
iPad or tablet glass is shattered
LCD is not showing any image
Issues with the iPad or tablet audio
Battery is not charging, or the charge is draining too fast
iPad or tablet is not turning on
Glass & LCD Replacement
Charge Port Repair
Tablet Diagnosis
Broken Digitizers
Camera Replacement
Water Damaged
Battery Replacement
No Microphone
Android Tablet Repairs Screen Replacement & General Repair
iPad Issues? We Can Fix It!
Cracked Screen
Is your screen cracked or shattered? Repairing broken screens is our specialty!
Water Damage
Spill your coffee while reading the morning news on your iPad? Bring your device in for our water damage treatment.
Broken Camera
Are your iPad photos not as clear as they should be? We can fix broken lenses, blurry images, and other camera problems.
Not Charging
Does your battery life drop quickly? Does your iPad no longer hold a charge? We can take care of any and all battery issues.
Wi-Fi Issues
Can't stay connected while you stream? Can't get connected to the internet? Our techs can help!
Other
Are you having some other issue not listed here? We're on it! Bring us your iPad for a diagnostic today!
Our 90-Day Guarantee
All repairs performed by Creative Computers are guaranteed for parts and labour for 90 days. If anything goes wrong, bring it back and we'll make it right. See our Terms & Conditions for details.
Diagnostics & Estimates are always FREE!
Affordable Repairs
Best Prices Specializing on Apple & Samsung Cracked Screens!
Quality Parts
All parts are the highest quality and warrantied for 90 days.
Highly Trained
Noble Park Repair technicians are all professionally trained.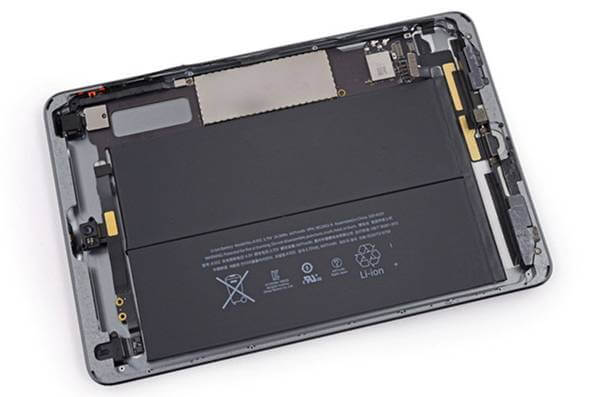 Battery Repair
If you notice your battery life is becoming lesser and lesser as time goes on, you probably are suffering from battery cell failure, we replace batteries for most mainline tablets out there!
Firmware Repair
If you tablet refuses to boot or is acting way too slow, you could have a firmware issue, we offer firmware repair services.
Charging Port Repair
One of the most common issues we run into with our customers is their tablet cable stops working, usually this is no fault of the cable itself but rather the port it connects to, we offer replacement services for tablets.
Screen Repair
If you happened to drop your tablet and the screen either has lines in it or not working at all then it needs replacing, bring it in and we'll see about screen replacement options for you.
Camera Repair
In some circumstances the camera on your tablet may stop working correctly or altogether, usually you may need a replacement part, stop by and we can see what's going on with it.
Frequently Asked Questions
Tablet screen replacement
Do you require repairs for your cracked or broken tablet screen? Need iPad screen repairs? Don't pay through the nose; come to Creative Computers, Noble Park.
Battery replacement
Are you looking for a replacement battery for your table or iPad? Contact us today for your free assessment and quote.
Easy to locate our store in Noble Park
We offer collection and delivery of repaired tablets in the noble park area. Alternatively, drop in at the store in noble park to enquire in person.
Tablet accessories
Do you need spare iPad chargers? We stock a range of micro-USB chargers, headphones and much more, suitable for most tablets.
Apple iOS and Android devices supported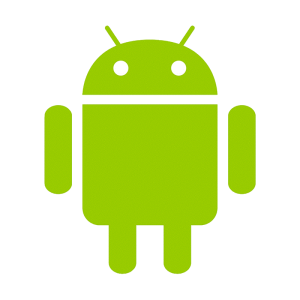 Why Choose Us?
Our Technicians have decades of experience in the information Technology Industry. We know cost and fast repairs are important to you. That's why we offer:
Free Quotes to diagnose issue
We are on call Monday to Saturday!
No Need to send your computer out, we can send technicians to you!
No call out fees
No fix no fee policy
Efficient service without the Jargon!
We are Microsoft and Apple Certified
24–48 hour service turn-around time*
4.8 rating on Word of Mouth and Google
*Service time subject to the type of technical issue and may be longer if hardware parts required